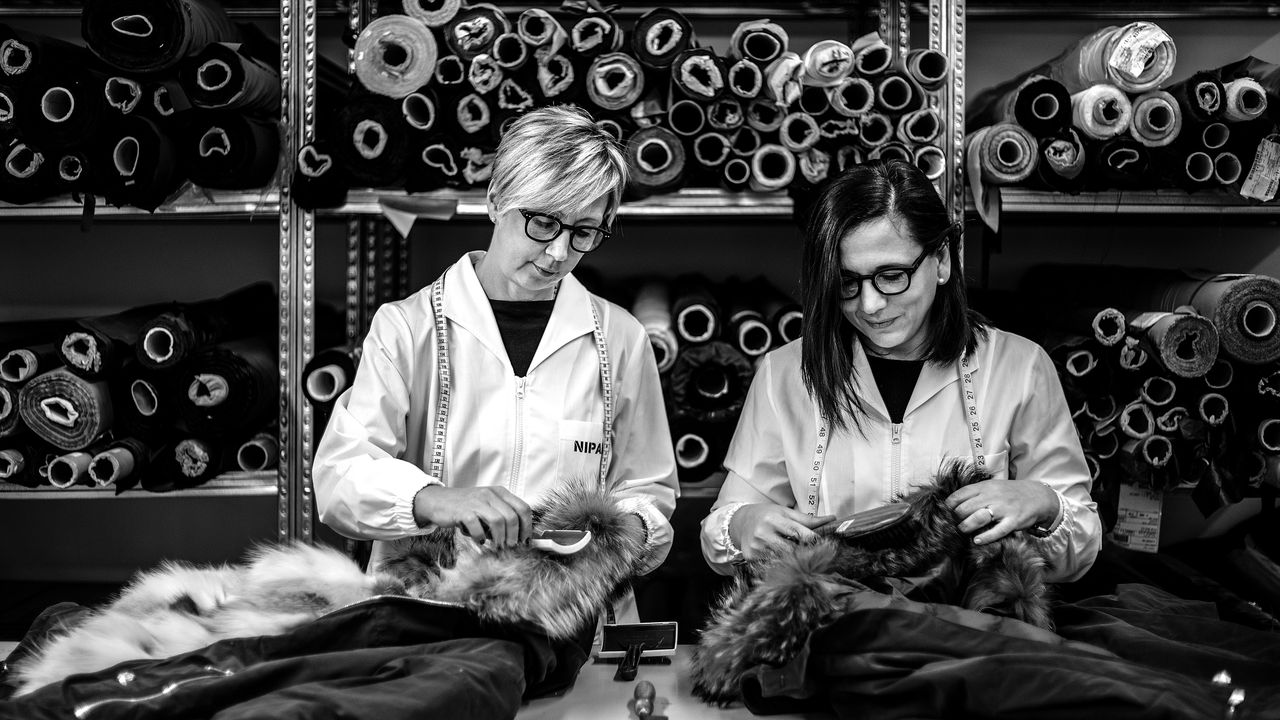 The People and the Production
Our brands, our passion. The people, our human capital
Nipal makes the most of a great value: the 'Made in Italy' style. The Florentine tailor's shop producing leather garment has now become a leading company on the international fashion scene. Always ahead of the times in the leather garment sector, after the entrance in the company of Massimo Rocchini and Roberta Lazzeri, Nipal is now a true top player and interlocutor of the most important brands in the world.
A success that springs from the ability not only to produce 'Made in Italy' leather jackets, but also to create the ideal setting and context where men's and women's fashion can be expressed, year after year, season after season, in a continually authentic and never repetitive manner.
Nipal incorporates the design, planning and creation of leather garments. With over 200 operators between internal and external, last-generation technologies and ongoing research of the best raw materials, Nipal is a company at the top of the ladder in the 'Made in Italy' leather apparel sector. Not only leather, but also fabrics and goose down: the careful selection of the materials is at the basis of the entire production which for more than 40 years has been expressing the beauty of Italian tailor-made outfits in each collection.
Art, craftsmanship, design. Nipal has a clear vision of style and every leather garment created with painstaking care is the highest expression of the 'Made in Italy' style. Tuscany, home of the entire production line, as well as the commercial, administrative and logistics divisions, is the source of ongoing inspiration and where all the collections are born. The company's own lines and those destined to private labels, all have the same DNA consisting of the utmost care to detail and the innate capacity to interpret the men's and women's fashion trends.