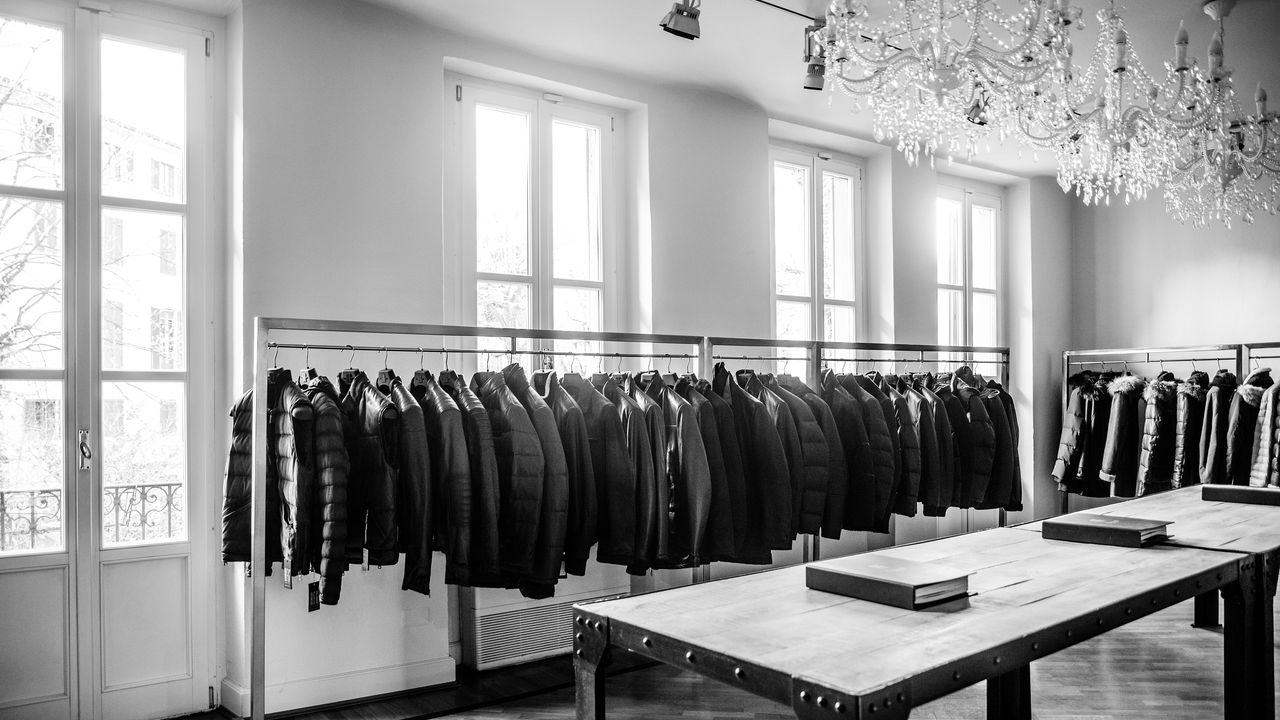 The Nipal lines
The 'Made in Italy' style has always been the fil rouge linking the three lines belonging to Nipal: Fontanelli, AFG1972 and Stilnology. Three souls in the same world, three faces of one and the same reality which has founded its existence on the philosophy of tailored leather garments. Nipal: rooted in the territory and projected towards ever-new panoramas.
Fontanelli, the flagship collection of Nipal's production represents the melding together of Italian haute couture leather garments (and not only), with style, luxury, and top-of-the-range raw materials. Sought-after and casual at the same time, a Fontanelli leather garment is recognisable at a glance: exclusive design, refined lines, and hand-crafted workmanship in the details. The 'Made in Italy' style reaches its maximum expression in the Fontanelli line. In addition to fashion, pure Italian tailoring.
AFG1972, refined sportwear with a dynamic and informal look, the 'Made in Italy' leather garment becomes an authentic object of desire for all those who love dressing in an elegant and at the same time casual manner. Effortless becomes chic in every AFG1972 outfit, the expression of the best Italian tailoring, always with a careful eye to every detail.
Stilnology, style and rationality. Nipal supersedes the classical concept of sportswear with a contemporary idea of 'Made in Italy' outerwear that combines the search for design with the timeless quality of 'Made in Italy' style. Iconic garments with an industrial touch, made with ultra-technical materials, the expression of energy in the purest state. Expertly finished details embellish the simple yet elegant lines. Stilnology is the quintessence of chic and functional garment.